Rate :

from

US$1,799 or

AUD$2,364 *
Per Person Twin Share
Surround Yourself with Culture
Walkers Tours has been the leader in the Sri Lankan tourism industry for over 50 years, organizing Sri Lanka tours for couples on holiday or honeymoon, for individual adventurers and nature lovers, as well as for special interest and incentives holiday groups and convention delegates.
Highlights
Accommodation (Base category) Half board basis except while at Negambo, Galle & Colombo where it will be on bed & breakfast basis

Village experience & Sri Lankan lunch on the second day

All transfers in an air-conditioned SUV (Hyundai Santafe / Kia Sorento) with the services of an English-Speaking Chauffeur Guide

All entrance fees as to the itinerary

Jeep hire to Yala National Park

Mini van to access Horton Plains

Train ride from Pattipola to Ella (First class/ observation tickets will be reserved based on availability
Important Terms
Package excludes optional tours and excursions.

Package excludes tips and other expenses of a personal nature.

Package excludes lunch.

Please note the hotels mentioned will be subjected to availability.

Hotels will be tentatively reserved upon acceptance of the proposed itinerary and if a hotel is not available a suitable alternate option will be provided.
Itinerary
DAY 01 – 30th October
Arrival at the Bandaranayke International Airport. Clients will be met by your Chauffeur Guide and Airport Staff.
Negombo – Sometimes known as "Little Rome" due to the profusion of Christian Churches, this archetypical fishing village has now grown to a major beach resort on the west coast, north of Colombo and 15 minutes from the International Airport. The wide sandy beaches and safe sea bathing are major attractions, as is the fish market where busy trading of a variety of fish, prawns and crabs takes place each morning (except Sunday) when the fishing craft return to shore. Traditional large sailed outrigger canoes are a picturous sight in this village which was once a trading port for the Portuguese and Dutch. Other attractions are the old Dutch fort gate built in 1672 now a part of the prison and the Dutch Canal which was then a supply route for the Dutch administration.
Accommodation: Jetwing Lagoon, Negambo
DAY 02 – 31st October
Proceed to Sigiriya en route visit Galewela for an authentic village experience and lunch
Check-in to the hotel. 
Evening at leisure to enjoy hotel facilities.
Accommodation: Jetwing Vil Uyana, Sigiriya
DAY 03 – 1st November
After Breakfast climb Sigirya or Pidurangala Rock.
Sigiriya – This UNESCO World Heritage Site, a spectacular Rock Fortress, is one of Sri Lanka's major attractions. The most impressive facets of the unique complex are the Water Gardens, the Frescoes of beautiful maidens, the Mirror Wall with ancient graffiti, the Lion platform and the Summit of 1.6 hectares, which was completely covered by buildings during the period of Sigiriya's glory. Built by King Kashyapa (477-495 A.D), the "Lion Rock" is a citadel of unusual beauty rising 200m from the scrub jungle. The rock was the innermost stronghold of the 70 hectare fortified town and the base is ringed by a moat, rampart, and extensive gardens. The world-renowned frescoes (originally 500, of which only 19 remain today) which are in a sheltered pocket of the rock approached by a spiral stairway are painted in earth pigments on plaster. The old stairway to the top led through the mouth of a crouching lion but today only the huge paws remain giving an indication of the massive proportions of the head. Remains of the handsome royal citadel are on the summit and several caves for meditation, audience platforms and baths complete the unique site.
Proceed to Kandy
Kandy – Sri Lanka's hill capital, stronghold of the Sinhala Kings, is our most beautiful town. The focal point of the town is, without doubt, the golden roofed Dalada Maligawa. The highlight of the year is the Esala Perahera, when a replica of the relic casket is taken in procession accompanied by exotically costumed dancers, drummers and elephants during ten glittering nights in July/August. Visit Kalapuraya in the beautiful Dumbara valley. There are many shrines and temples, where you will see rare paintings, frescoes, wood and stone carvings.
Evening visit to the Royal Botanical Gardens and visit the temple of the Tooth Relic. If time permits experience a cultural dance show.
[bs_row class="row"]
[bs_col class="col-sm-6″]
[/bs_col]
[bs_col class="col-sm-6″]
[/bs_col]
[/bs_row]
Accommodation: Theva Residency, Kandy
DAY 04 – 2nd November
After Breakfast travel to Nuwara Eliya.
Nuwara Eliya is the heart of Sri Lankan hill country. It is the home of the famous Ceylon Tea and the rolling mountains are a carpet of velvety green tea plantations, interspersed with gushing streams and tumbling waterfalls. The salubrious climate, misty glens and the decidedly British character make Nuwara Eliya a must on any Sri Lankan travel itinerary.
Evening visit to a Tea Factory.
Accommodation: Jetwing Warwick Gardens, Nuwara Eliya
DAY 05 – 3rd November
AM excursion to Horton Plains (Packed Breakfast) and proceed to Ella by train.
[bs_row class="row"]
[bs_col class="col-sm-6″]
[/bs_col]
[bs_col class="col-sm-6″]
[/bs_col]
[/bs_row]
Ella is a small village in the highlands of Sri Lanka which is filled with tea estates, mountains, waterfalls and of course with some good air to breath. Lots of people make Ella as one of their must visit destination just to witness the breathtaking views it creates. It is a dream place for many trekkers with some of the best hikes the Island provides.
Accommodation: 98 Acres, Ella
DAY 06 – 4th November
Early morning zipline experience after breakfast.
Proceed to Yala and en route visit Buduruwagala
Yala is Situated 309 km. south of Colombo, Yala is approximately 1,259 sq.km. in extent and is located in the south eastern corner of the island. Its northern boundaries border on the Lahugala Elephant Sanctuary and it has the added bonus of a scenic ocean frontage. The terrain is varied flat plains alternating with rocky outcrops. The vegetation ranges from open parkland to dense jungle. Water holes, small lakes, lagoons and streams provide water for the animals and birds. The specialty here is the large numbers of elephants.
Accommodation: Cinnamon Wild Yala
DAY 07 – 5th November
AM Safari to Yala National Park and Proceed to Unawatuna.
[bs_row class="row"]
[bs_col class="col-sm-6″]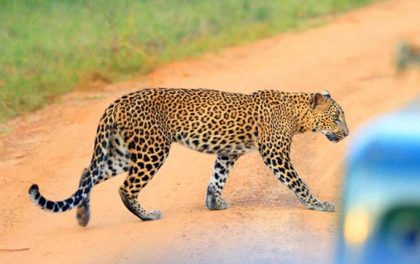 [/bs_col]
[bs_col class="col-sm-6″]
[/bs_col]
[/bs_row]
Unawatuna is a beautiful destination with palm-lined beaches, turquoise waters and a good selection of guesthouses and restaurants which is very popular with travellers.
Evening at leisure.
Accommodation: Sielen Diva, Unawatuna 
DAY 08 – 6th November
Proceed to Colombo after Breakfast and en route visit the Galle fort.
[bs_row class="row"]
[bs_col class="col-sm-6″]
[/bs_col]
[bs_col class="col-sm-6″]
[/bs_col]
[/bs_row]
Colombo – The trade capital has long been the traditional gateway to the orient. Today, Colombo is a fascinating city with a happy blend of east & west, past & present with a charm of its own. The main seaport of Sri Lanka is in Colombo & adjoining it, is Pettah, which is the local bazaar & trading area. Other places of interest are the beautiful Buddhist temples, Hindu temples, the historic Wolfendhal church, the main residential area – cinnamon gardens and the BMICH – International Conference Hall and the commercial area – Fort.
Accommodation: Uga Residencies, Colombo
DAY 09 – 7th November
Departure
Departures & Rates
Prices in USD based on travel during the period of 30Oct20 to 07Nov20.
Ask one of our Travel Specialists about Packaging Flights with your Tour and Save
Additional dates and rates may be available, please speak to one of our Travel Specialists for more information. 
Single Supplement rates are available on request.
Accommodation
**BB – Bed and Breakfast
**HB – Half Board  
**BC – Base Category