Sydney's 'zoo with a view' offers overnight accommodation amongst the animals. Spend the night listening to the sounds of the zoo and admire views of the Sydney Opera House and Harbour Bridge. Stay in a luxurious safari-style tent, and enjoy ample opportunities to interact with the animals.
Use your $50 Stay NSW or Parents NSW vouchers at participating hotels in NSW to receive a $50 gift to enjoy during your stay (such as breakfast for two, overnight parking, room upgrades and more!)
Offers & Booking
Roar and Snore 
Prices are for two adults based on a 1 night stay
Glamping Safari Tent, two Adults from $528
Child and single occupancy rates available.
Prices vary depending on season.
Shoulder Season: 03 October 2021 – 16 December 2021 / 31 January 2022 – 31 March 2022
High Season: 17 September 2021 – 02 October 2021
Festive Season: 17 December 2021 – 30 January 2022 
Prices may vary per night based on season and demand. 
Comfortable safari-style tent accommodation overlooking the Sydney Opera House and Harbour Bridge
Canapés and beverages (a variety of beers, wines, soft drinks, juices, tea and coffee) upon arrival
Delicious buffet dinner and breakfast
Exclusive night safari led by a passionate and knowledgeable keeper
Feeding time and close encounter sessions to interact and bond with the animals
Complimentary admission to the zoo on the following day

Terms and conditions
Rate based on two adults staying 23 Feb 2022

A valid photo identification matching the name on your Roar and Snore reservation is required to check in for the program.

All Roar and Snore bookings are final. Cancellations and date changes are not possible. Payments are non-refundable.

Due to the wide-ranging itinerary and landscape of the Taronga zoo site, all children must be a minimum of 5 years old to attend.

Taronga reserves the right to cancel Roar and Snore programs at any time due to unforeseen circumstances such as natural disasters or insufficient demand.

Black out dates are December 24, 25 and 31, 2021 and February 14 2022.



Children 5 years & over permitted at this accommodation
*Rates are subject to availability and may change without notice. Rates may differ at time of booking due to seasonality, international exchange rates and availability. For additional room types and further information on terms and conditions, please confirm with our Travel Specialists at time of booking
Accommodation
The Roar and Snore Tent
Unwind after a day of animal encounters, fascinating keeper talks, exploring and night safaris in  a comfortable safari – style tent overlooking the spectacular Sydney Harbour, including the iconic Opera House and Harbour Bridge. Drink and dine at the Taronga harbour – side campsite before falling asleep listening to the sounds of the Zoo. Camp in safari tents in the heart of Australia's most famous Zoo, and wake to spectacular views of the Sydney Opera House and the Harbour Bridge.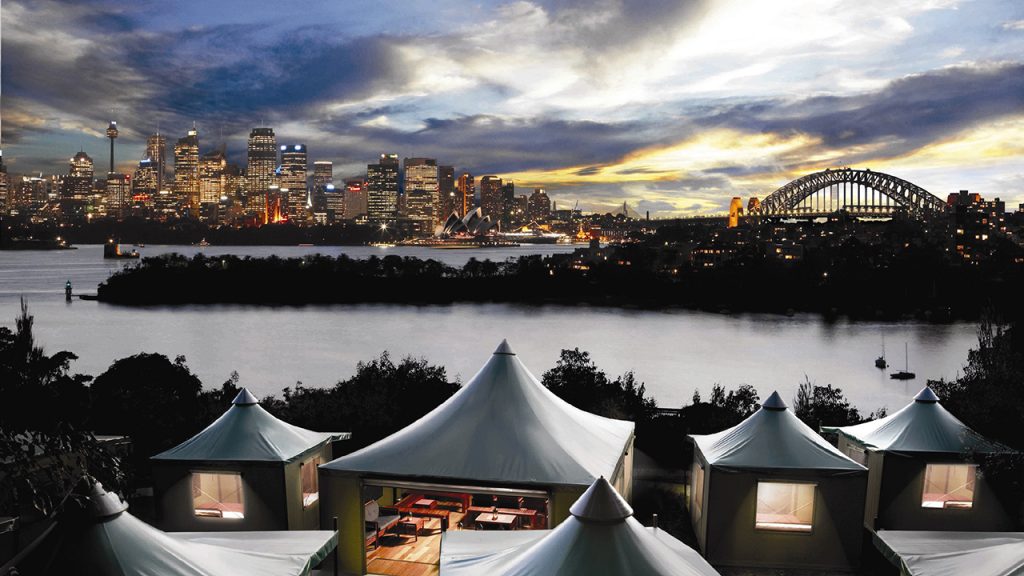 About Roar and Snore at Taronga Zoo Sydney
Situated in Northern Sydney and overlooking the spectacular Sydney Harbour, the iconic Taronga Zoo is Australia's largest zoo. Divided into eight zoogeographic regions, the 28-hectare Zoo is home to over 4,000 animals from 350 species. From the vast savannahs of Northern Kenya, to the luscious rainforests of the Congo, to the endangered species of mainland Asia, to our sunburnt home country Australia, the Zoo showcases and brings the planet's incredible biodiversity to the heart of Sydney.
There are plenty of fun activities on offer, making Taronga Zoo the ultimate destination for a fun day out. Why not challenge yourself to an exhilarating high ropes course consisting of flying foxes, suspension bridges, and climbing walls that stretch out alongside the epic Sydney Harbour? Or rest your feet and view the Zoo from a different angle in a Cable Car? Or meet the adorable new arrivals including Bolivian Squirrel Monkey babies, a Fur Seal pup, Koala, and Tree Kangaroo Joey.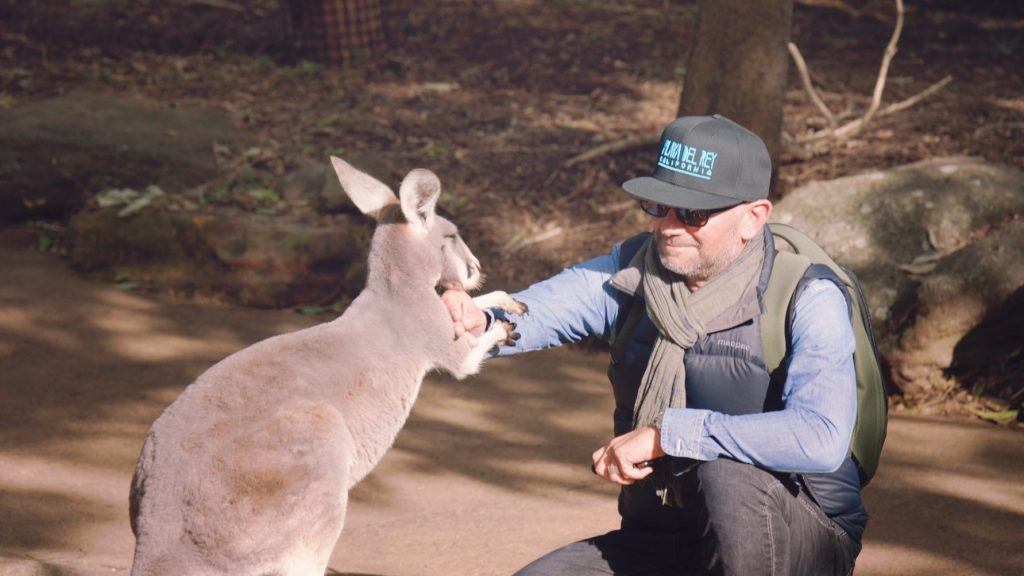 Can't get enough of the Zoo? Continue your safari adventure well into the night with the Roar and Snore package where you'll experience the animals' feedings, night safaris, and fascinating keeper talks, allowing you to get up close and personal to the animals.
Location & How To Get There