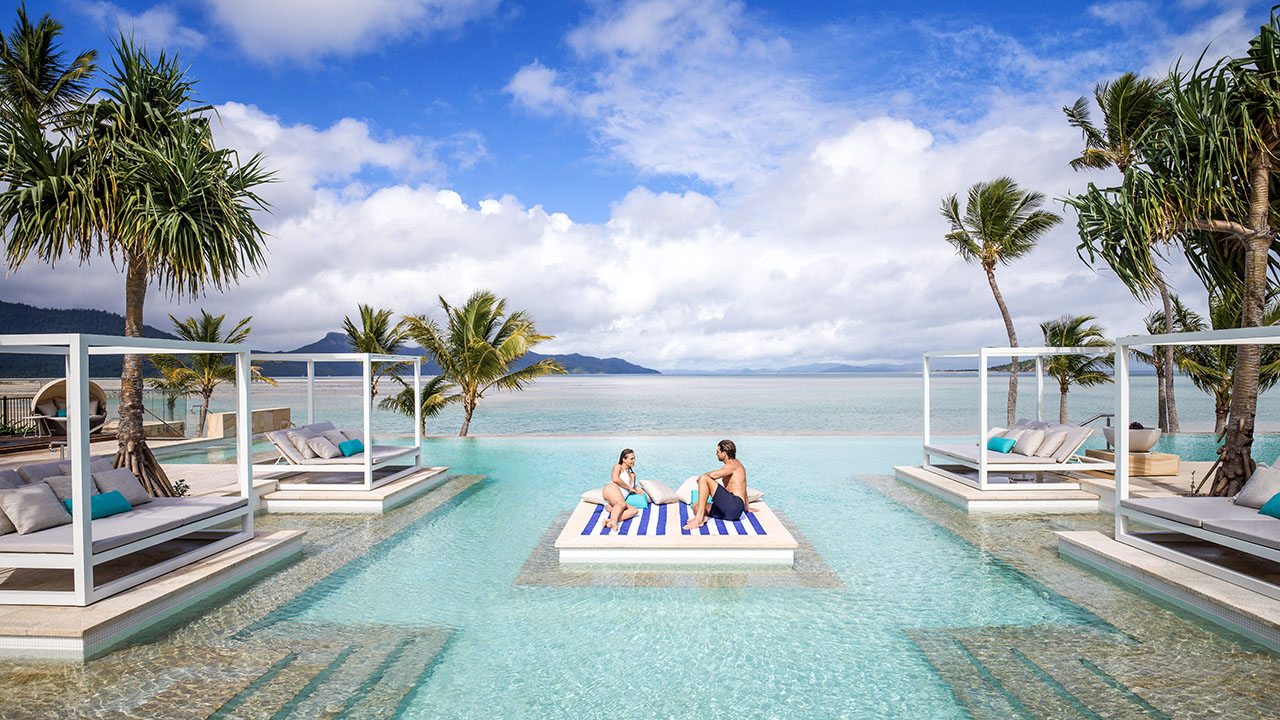 This breathtakingly beautiful island is located in the Whitsunday Passage. Offering five-star luxury with pristine, white sandy beaches and fantastic snorkeling right off the island, InterContinental Hayman Island Resort is the perfect place to unwind and indulge.
Offers & Booking
Stay 5 Nights Pay for 4 Package
Prices are per room based on two adults sharing:
Lagoon Room (sleeps up to 3) from $2,890
Lagoon Ocean View Room (sleeps up to 3) from $3,270
Lagoon Suite King (sleeps up to 3) from $4,040
One Bedroom Pool Ocean View Suite (sleeps up to 3) from $4,810
One Bedroom Hayman Suite (sleeps up to 3) from $5,970
One Bedroom Pool Access Suite (sleeps up to 2) from $5,970
Family Lagoon Suite (sleeps up to 6) from $6,930
Beachfront Pool Villa (sleeps up to 2) from $8,080
Package Inclusions:
Luxury 5-night stay in a beautifully appointed room or suite of your choice.
Buffet breakfast daily.
Use of non-motorised watercraft including catamarans, windsurfers and paddle skis.
Use of squash and tennis courts, table tennis, golf putting green and gymnasium facilities (services are subject to change).

Terms and conditions
Cancelling your reservation or failing to show will result in a charge for 1 night per room.

Offer is subject to availability at the time of the booking.

Accommodation
Retreat Room – 38 sq m 
Lagoon Room – 54 sq m
Lagoon Room Ocean View – 54 sq m
Lagoon Suite – 90 sq m
One Bedroom Ocean View Suite – 75 sq m
Two Bedroom Pool Ocean View suite – 114 sq m
Pool Access Suite – 75 sq m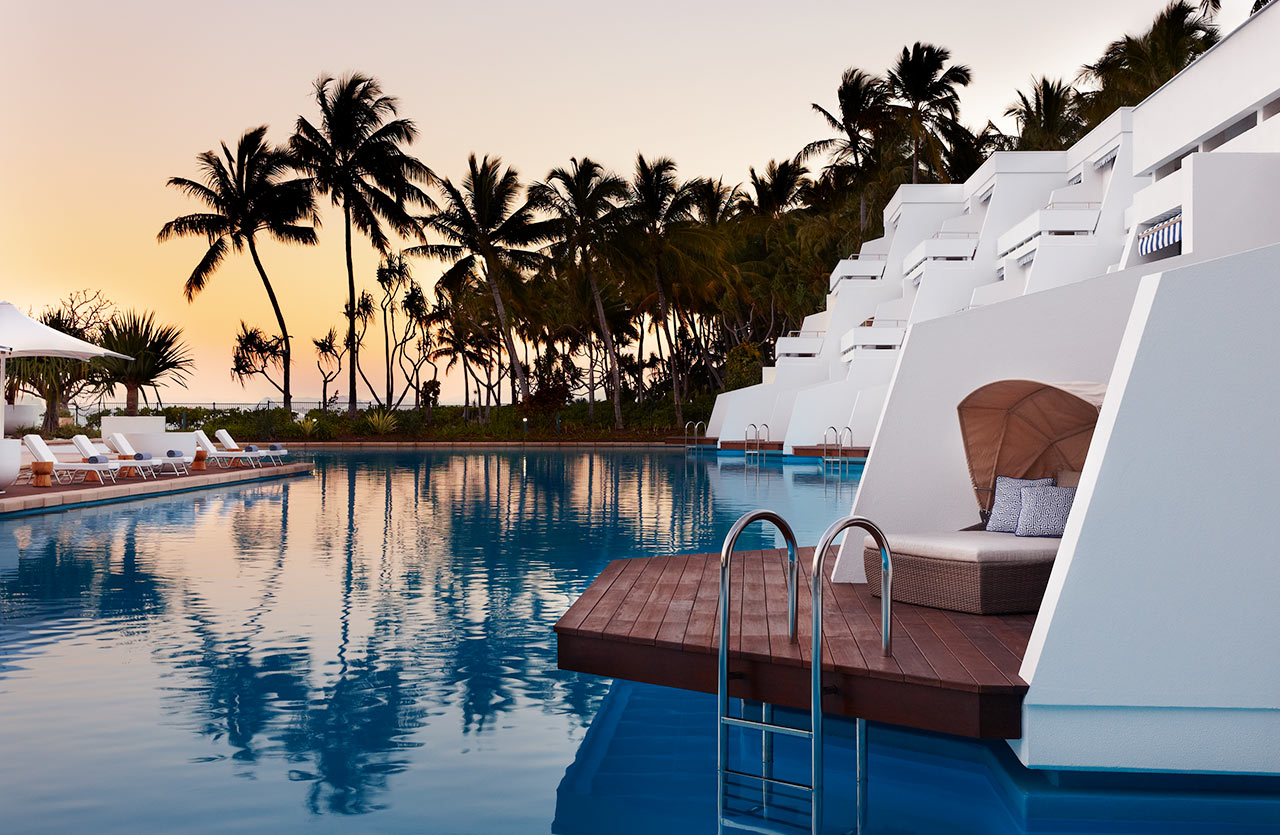 Beach Front Pool Villa – 120 sq m
Hayman Suite (One or Two Bedroom) – 75 – 130 sq m
Family Suite – 144 sq m
Three Bedroom Hayman Beach House – 400 sq m
Hayman Residence – Sleeps 8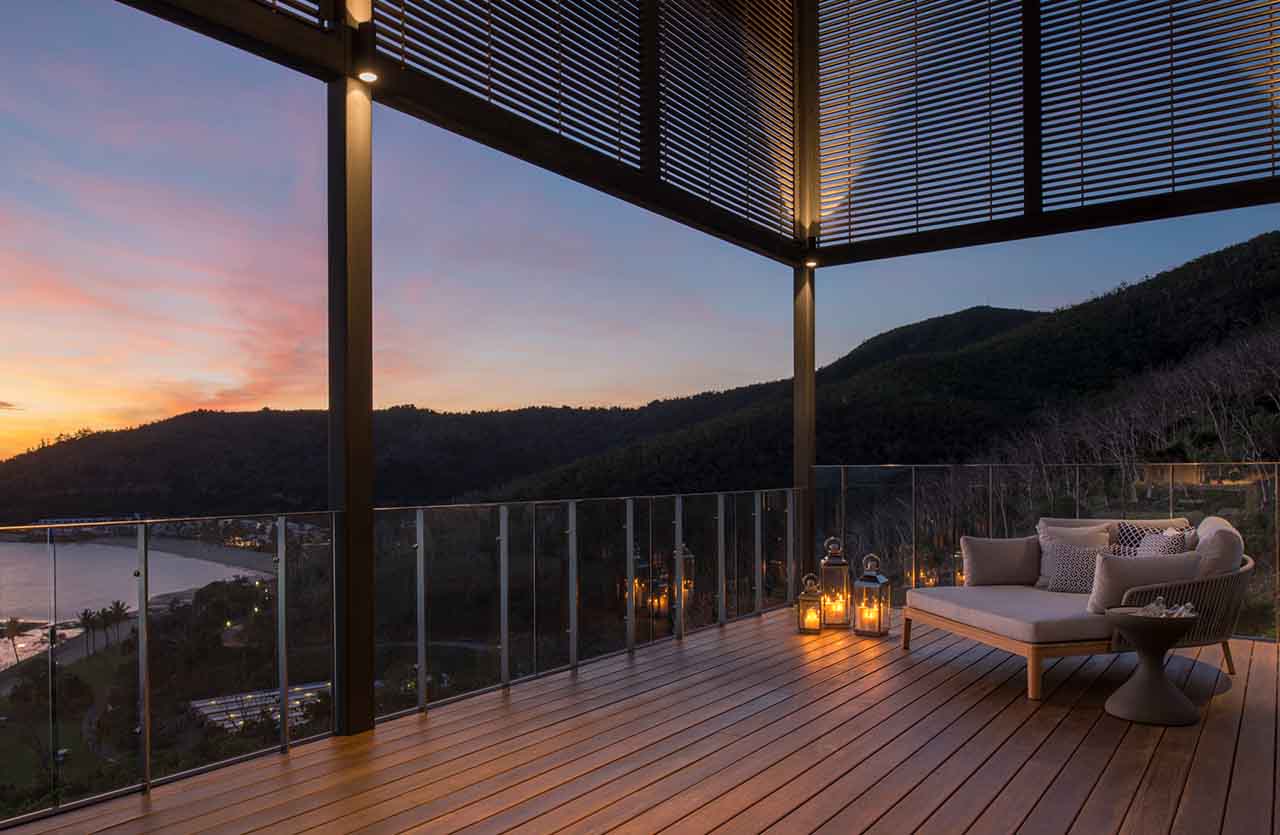 About InterContinental Hayman Island Resort
Experience Australia's Most Iconic Private Island Resort Re-Imagined
Welcome to a new era of luxury in the heart of the Great Barrier Reef. InterContinental Hayman Island Resort will immerse you in the breath-taking natural beauty of the Whitsundays, iconic private island experiences and sacred moments of connection with your family, friends and yourself. Discover a place of visual and visceral beauty so deep, it will leave you feeling transformed.
Dine
Designed to capture the essence and the heart of Queensland's local flavour; discover a collection of five distinct dining experiences on Hayman Island. As part of your stay enjoy full buffet breakfast served daily against the backdrop of the Coral Sea.
Relax
Leave the world behind as you enter a timeless, serene haven in the Resort's luxurious wellness destination. Using mindful philosophies and luxurious products, the Hayman Spa will leave you more reconnected. Take a moment and indulge with 30% off selected treatments.
Experience
The stunning surrounds of Hayman Island offers immersive experiences for every guest. Take long walks, find secluded coves for romantic picnics or retreat back to your room. Your stay also includes 2 for the price of 1 guided Whitehaven Beach and Hill Inlet tour.
Location & How To Get There
Flying to The Great Barrier Reef Airport, On Hamilton Island
Virgin Australia operates services from Sydney, Melbourne and Brisbane into Great Barrier Reef Airport.
Qantas operates services from Sydney, Melbourne, Brisbane and Cairns into Great Barrier Reef Airport.
Jetstar operates services from Sydney into Great Barrier Reef Airport.
From Hamilton Island, take the Hayman's launches or  helicopters which meet the flights schedules.
Luxury Launch From Hamilton to Hayman Island
The one-hour transfer is an experience in itself, on luxury cruisers. Refreshments are served on board and check in formalities are taken care of enabling you. You will be escorted to your room on arrival.
Helicopter
Heli services to Hayman Island are available from Hamilton Island, Proserpine Airport or Whitsunday Airport at Shute Harbour.