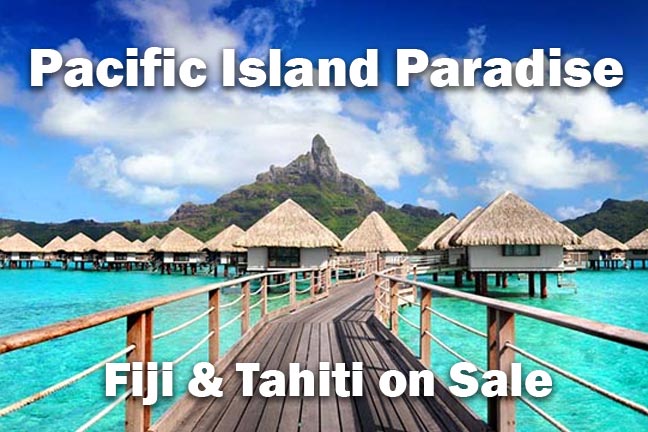 Sensational all inclusive Fiji & Tahiti packages 
For a Limited Time Only.  Book Your Pacific Island & French Polynesian Package Today.
Call 1300 308081 or Enquire Now
Luxury Fiji Accommodation Packages
Lying in the heart of the South Pacific, Fiji is blessed with 333 tropical islands. Famous for its coral diving, soft white sand beaches, and pristine natural environment, Fiji is the perfect getaway for everyone.  It is home to some of the most beautiful hotel properties in the world. For the perfect holiday choose from exclusive resorts, barefoot luxury or book an island all to yourself. 
Choose from our selection of exclusive, luxury resorts and retreats for your next family or romantic getaway.
 [left_display notitle='1′ ids='23940,24061,24032,3080,5221,5378,3089′]
Luxury Bora Bora Accommodation Packages
Bora Bora is one of the most romantic locations in the world and Bora Bora holidays are common among A-List celebrities the world over. Magnificent five star resorts abound from the most famous hoteliers in the world – Le Meridien, Intercontinental, Four Seasons, and more, all choose to set up their presence in the captivating waters of Bora Bora.
 [left_display notitle='1′ ids='5593,3269,3041,3102,5600′]