This 2018 world class event represents a completely new and exciting era for The Grand Prix & Formula 1! 
With new rules, new cars and of course new tyres – result in much faster cars and old track records that are believed to be broken. Best of all the world will see it all first in Melbourne! 
It is forecasted that during the 2017 Melbourne Grand Prix, the playing field will be levelled, with Mercedes genuinely being challenged for the first time in 3 years. It is also exciting to see Daniel Ricciardo coming off an excellent season and forming an exciting Red Bull combination with Max Verstappen! This Grand Prix is definitely one to not be missed with the world's absolute best drivers racing it out in Melbourne once again!
Transport in Melbourne
International flights arrive at Melbourne's Tullamarine Airport, 22 kilometres north-west of the city. A taxi from there to the city centre is inexpensive.  Melbourne's parks, beaches, and open spaces make it pleasurable city to walk around. Everything is quite spread out, but the city's cheap and convenient tram system makes getting about easy. There are several stops near the Albert Park circuit, which is two kilometres south of the city centre. If hiring a car, don't forget to pay the automatic motorway toll, and have plenty of coins handy as most inner city parking is metered.
Where to go?
There's something for everyone in Melbourne, as you'd expect from a city known for being the arts, culinary and sporting capital of Australia. To name just a few daytime attractions: the Aquarium, the old Gaol, Melbourne Zoo, Melbourne Cricket Ground, the Ian Potter Centre and Chinatown. In the evenings, don't book early for dinner. Melbourne's bustling nightlife doesn't kick off until around 9pm and partiers don't go clubbing until gone midnight – unless you suffer from claustrophobia and like an empty dance floor…
Click here for more information about Melbourne Travel >>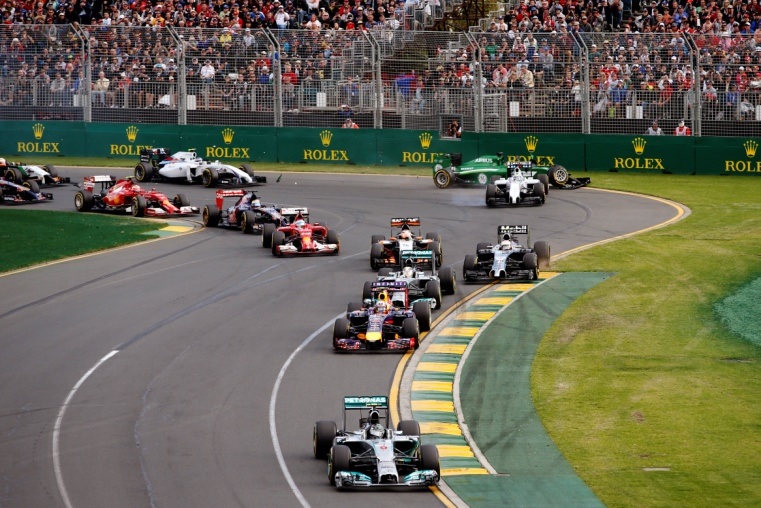 Enthusiasts only
Phillip Island, home of the Australian Motorcycle Grand Prix is 140 kilometres south-east of Melbourne. The bikers are often testing at around the time of the Formula One Grand Prix, so you might get to see some action. For those in search of some Grand Prix nostalgia, go to Adelaide and drive the old Grand Prix track, which hosted the Australian race from 1985 to 1995.