Rate : Deluxe Stateroom

from

$13,180
Exceptional 11-Day Expedition Cruise
32197
17Nov20
Ushuaia
Sailing On The Weddell Sea
Multiple departures 18Nov20-28Jan21
10 nights
Multiple arrivals from 28Nov20 to 07Feb21
Antarctica
Ponant
Ocean
Cruise Only
Ushuaia, Crossing The Drake Passage, Neko Harbor, Paradise Bay, Pléneau Island, Port Charcot, Port Lockroy, Deception Island, Sailing On The Weddell Sea
PONANT proposes an exceptional expedition cruise into the heart of the Antarctic Peninsula's ice floes. Set sail on an unforgettable 11-day journey aboard Le Soléal and fall for the charms of the dreamlike landscapes, inhabited by rich and uncommon wildlife.  
In Neko Harbour, a magnificent bay surrounded by mountains and ice, you will perhaps be lucky enough to see seals, whales, leopard seals and gentoo penguins.  
On Pleneau Island, you'll be amused by the original gait of the gentoo penguins going about their daily lives with a backdrop of magnificent icebergs. Don't miss out on the visit to nearby Port Charcot. Jean-Baptiste Charcot, the famous French explorer who led many polar expeditions at the beginning of the 20th century, gave this name to the island as a tribute to his father.
Your ship will then head north before arriving on the volcanic Deception Island, which was long an emblematic whaling site. Its sheltered bay also served as a refuge for sailors during heavy storms. 
Before you return to Ushuaia, Le Soléal will clear a path through the impressive tabletop icebergs of the Weddell Sea, leaving you with an unforgettable memory of your Antarctic crossing.
Subject to ice and weather conditions. The expedition highlights and itineraries described above illustrate possible experiences only and cannot be guaranteed.
Highlights
New: explore the magic of Antarctica with a sea kayak adventure. Led by experienced, State-Certified kayak guides, you will skim the water's surface amid the ice. Full professional equipment is provided, including tamdem kayak, carbon paddle, full-body drysuit, lifejacket, AIS beacon. For more information and to book your kayak tours, please contact your cruise advisor.

Outings and shore visits in Zodiac® inflatables with a team of experienced naturalist guides.

Hiking opportunity: Neko Harbour, Port Charcot, Port Lockroy, Deception Island.

Visiting research stations and former whaling stations.

Landscapes: a multitude of drifting icebergs, ice floe, imposing icebergs, tall snow-covered mountains.

Wildlife: Gentoo, Adelie and chinstrap penguins, Minke and humpback whales, Weddell seals, sea leopards and sea birds.

Educational discovery in the respect of environment.
Important Terms
Prices shown are fully inclusive of taxes unless otherwise stated.
Advertised price includes any bonus nights, special offers or discounts listed in the inclusions.
Surcharges may apply due to demand, Christmas & New Year's Eve, school or public holidays, trade shows, special events & other unforeseen circumstances.
Prices may be based on Dynamic Rates and as such, may fluctuate at anytime without notice, due to matters outside our control, such as adverse currency fluctuations, fuel surcharges, taxes and airfare increases, or at the property's discretion.
Departures & Rates
| Cabin Name | Price per person twin share from | |
| --- | --- | --- |
| Superior Stateroom | | Wait List |
| Deluxe Stateroom | $13,180 | Book |
| Prestige Deck 4 | $14,480 | Book |
| Prestige Deck 5 | $15,090 | Book |
| Prestige Deck 6 | $15,730 | Book |
| Deluxe Suite | $21,100 | Book |
| Prestige Deck 5 Suite | $22,760 | Book |
| Prestige Deck 6 Suite | $23,790 | Book |
| Owner's Suite | $40,130 | Book |
* All prices quoted are PER PERSON in Australian Dollars and include taxes, fees and port expenses (if applicable). All prices quoted are for the cruise departing on 18Nov20. Prices for alternative departure dates may vary.
Itinerary
Day
Destination
Arrival Date/Time
Departure Date/Time
1
Ushuaia
–
–
05/01/2019
18:00
2
Crossing The Drake Passage
06/01/2019
00:00
06/01/2019
00:00
3
Crossing The Drake Passage
07/01/2019
00:00
07/01/2019
00:00
4
Neko Harbor
08/01/2019
00:00
08/01/2019
00:00
4
Paradise Bay
08/01/2019
00:00
08/01/2019
00:00
5
Pléneau Island
09/01/2019
00:00
09/01/2019
00:00
5
Port Charcot, Booth Island
09/01/2019
00:00
09/01/2019
00:00
6
Port Lockroy, Goudier Island
10/01/2019
00:00
10/01/2019
00:00
7
Deception Island, South Shetland Islands
11/01/2019
00:00
11/01/2019
00:00
8
Sailing On The Weddell Sea
12/01/2019
00:00
12/01/2019
00:00
9
Crossing The Drake Passage
13/01/2019
00:00
13/01/2019
00:00
10
Crossing The Drake Passage
14/01/2019
00:00
14/01/2019
00:00
11
Ushuaia
15/01/2019
07:00
–
–
Ship Info
Le Soleal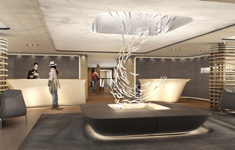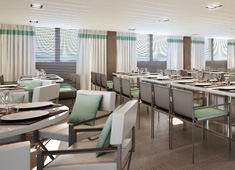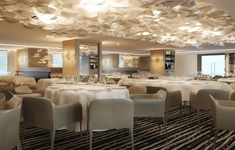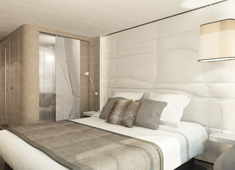 Le Soleal
A sleek silhouette, a welcoming intimate atmosphere, discover aboard this new ship the philosophy that has made L'AUSTRAL and LE BORéAL such a success: the spirit of Yacht Cruises.
Sailing under the French flag, this magnificent yacht of only 132 staterooms and Suites, with balconies, will join the fleet in June 2013. You will be enchanted by the contemporary decor inspired by the luxury yachting world, with fluid lines and a modern colour scheme combining natural wood with shades of grey and white.
A refined ambiance is enhanced by the quality of the workmanship and materials: white Corian counters in the lobby contrast with the warmth of leather to recall a boat's hull, while the central sculpture of enamelled pieces takes its inspiration from the sea. In the loungebar, the carpet picks up a tennis stripe theme symbolising a certain idea of cruising, one synonymous with French elegance and a chic seaside spirit.
Ship facts
Ship Details
Gross Tonnage
10 944 UMS
Star Rating
5 Star
Size/Style of Ship
Small/Yachting
Entered Service
June 2013
Registry
French
Length
142 metres
Beam
18 metres
Draft
4.7 metres
Propulsion/Propellers
Electric (2 x 2300kw)
Maximum Cruising Speed (knots)
16
Passenger Capacity (twin)
264
Crew
139
Nationality of Officers
French
Nationality of Crew
French
Total Cabins
132
Total Inside cabins
0
Total Outside cabins
132
Cabin/Suites with Balcony
124
Passenger Decks
6
Cabin Electricity
110/220v
Elevators
2
Self-Service Laundry
No
Onboard Currency (subject to change)
Euro
Cruise Line
Ponant

Ponant is a French cruise ship operator. It was founded in April 1988 by Philippe Videau, Jean-Emmanuel Sauvé, and other officers of the French Merchant Navy and launched the first French cruise ship.