Amazing journey!
Deluxe Cabin

from

US$350 or

AUD$487 *
Offer Expired
Waiting for Cruiseline update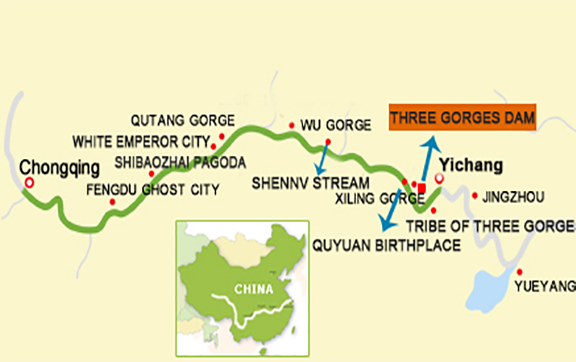 Important Terms
* This product is priced in CNY (CNY), AUD rates can fluctuate depending on exchange rates, final rates in AUD will be confirmed by your consultant at time of booking.
Prices shown are fully inclusive of taxes unless otherwise stated.
Advertised price includes any bonus nights, special offers or discounts listed in the inclusions.
Surcharges may apply due to demand, Christmas & New Year's Eve, school or public holidays, trade shows, special events & other unforeseen circumstances.
Prices may be based on Dynamic Rates and as such, may fluctuate at anytime without notice, due to matters outside our control, such as adverse currency fluctuations, fuel surcharges, taxes and airfare increases, or at the property's discretion.
Departures & Rates
*Rates are based on per person for two adults sharing. For solo travellers or single person occupancy rates, or other cabin types not listed, please contact our Travel Specialists for a quote.
Cabins
Total Suites: 156
Room Size: 28.00 m2
Beds: Twin Beds (0.9 m * 2.0 m)
Private Balcony: 3.24 m2
Bathroom: Bathtub & Shower 
Location: 2 / 3 / 4 F 
Total Suites: 4
Room Size: 30.00 m2
Beds: Twin Beds (0.9 m * 2.0 m)
Private Balcony: 3.24 m2
Bathroom: Bathtub & Shower 
Location: 3 / 4 F 
Total Suites: 34
Room Size: 38.50 m2
Beds: Twin Beds (1.0 m * 2.0 m)
Private Balcony: 3.84 m2
Bathroom: Bathtub & Shower 
Location: 5 / 6 F 
Total Suites: 2
Room Size: 106.00 m2
Beds: King Bed (1.8 m * 2.0 m)
Private Balcony: 25.68 m2
Bathroom: Bathtub & Shower 
Location: 3 F 
Itinerary
| | | | |
| --- | --- | --- | --- |
| Day | Destination | Arrival Date/Time | Departure Date/Time |
| 1 | Yichang |   | 21:00 |
| 2 |  Santouping Port | 14:00 |   |
| 3 | Shennv stream | 8:30 |   |
| 4 | Zhongxian Port | 8:30 |   |
| 5 | Chongqing | 8:00 |   |
Ship Info
Century Legend
Century Legend, the sister ship of Century Paragon, made her first voyage in 2013, is the top deluxe and newest ship sailing on Yangtze River. This all-new 5-star ship will give you ultimate cruise experience making you travel in comfort and style.
Designed and decorated by European architects and shipbuilders who specialized in sophisticated marine architecture, Century Legend boasts the same comfort and amenities as is found in an international five-star hotel. Its innovative design ensures an almost vibration-free and environmentally friendly voyage along the river. With its grand, 7-story atrium lobby to its elegant Panoramic Restaurant, A La Carte Restaurant, huge Multifunctional Lounge, beautiful Ballroom, well-appointed Swimming Pool and river view Staterooms and Suites with private balconies, this ship offers passengers the comfort and luxury to its fullest potential.
Maiden Voyage: May 18th, 2013
Tonnage: 12516 T
Length: 141.8 Meters
Width: 19.8 Meters
Height: 24.6 Meters
Speed: 24km/h
Passenger Capacity: 398
Number of Crew: 150
Total Cabins: 196
Decks: 7
Elevators: 2
Restaurants: 2
Indoor Swimming Pool: 1
Itinerary: Chongqing – Yichang; Yichang – Chongqing
Why Choose this Ship?
The "First" of Century Legend:

Century Legend, designed by Yran and Storbrraton, has adopted "Green Environment, Low Emission and Sustainability", including:

The first integrated e-propulsion and rudder propeller system on the Yangtze, reducing vibration and noise while increasing the ships' maneuvering capability;
The first Internet-based remote control surveillance system;
The first "zero paint" Yangtze cruise ships, instead colored using high-tech compound panels for interior decoration and furniture.

 

The "Uniqueness" of Century Legend:

Aboard Century Legend, guests will be treated to some decidedly uncommon river cruise features:

An over 2,150 square foot heated indoor swimming pool and spa complete with bar, fitness center, private relaxation area and two dressing rooms with shower;
Public area and sightseeing elevators extended to the B1 deck;
A 7-story Grand Atrium lobby that provides views of the surrounding Yangtze scenery;
An unobstructed 12-foot high, multifunctional lounge featuring a center stage with large LED screen;
An auditorium-style HD cinema seating up to 150-guests, and featuring multi-lingual translation equipment for international meetings.
Cruise Line
Century Cruises

New Century Cruises is now leading in luxurious river cruising on the Yangtze River. It was praised as "the Most Dynamic Cruise Company on Yangtze River" by New York Times and received MAGELLAN AWARDS from Travel Weekly in 2014.
Century Paragon and Century Legend, the newest and most luxurious vessels on the Yangtze, were designed by European naval architecture firm Yran & Storbratten, which has worked with Disney Cruises, Seabourn, Holland America, Viking River Cruises. To make travelers live in the most comfortable way, Century Cruises has large, spacious and environmentally-friendly cabins with "green" technology which lowers engine emissions and the extensive use of high-tech compound panels for interior decoration and furniture. It also has proceeded technological innovations - "the first integrated E-Propulsion and Rudder Propeller System on the Yangtze", substantially reducing vibration and noise and significantly increasing the ship's maneuvering capabilities. With Century Cruises, you'll experience the highest level of service in every detail to make your cruise in comfort and style.