South African Airways (SAA) is the leading carrier in Africa, serving 56 destinations within South Africa and across the continent, and 9 intercontinental routes from its Johannesburg hub. It is a member of the largest international airline network, Star Alliance.
SAA is the winner of the 'Best Airline in Africa' Award in the regional category for twelve consecutive years and the winner of 'Service Excellence Africa' for three years. Mango and SAA hold the number one and number two successive spots as South Africa's most on – time airlines.
South African Airways Travel Updates
27 November 2017
Passengers connecting through Heathrow Terminal 2, will now benefit from a faster and easier transfer experience.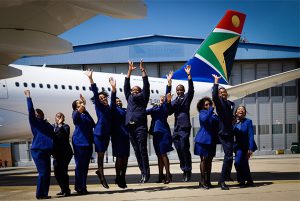 28 December 2016
South African Airways have taken delivery of their first A330-300 aircraft which features all-new Vantage XL business class seats.
13 February 2013
South African Airways (SAA) has been awarded the 4-Star Airline ranking for 2013 by Skytrax, the independent, global airline rating