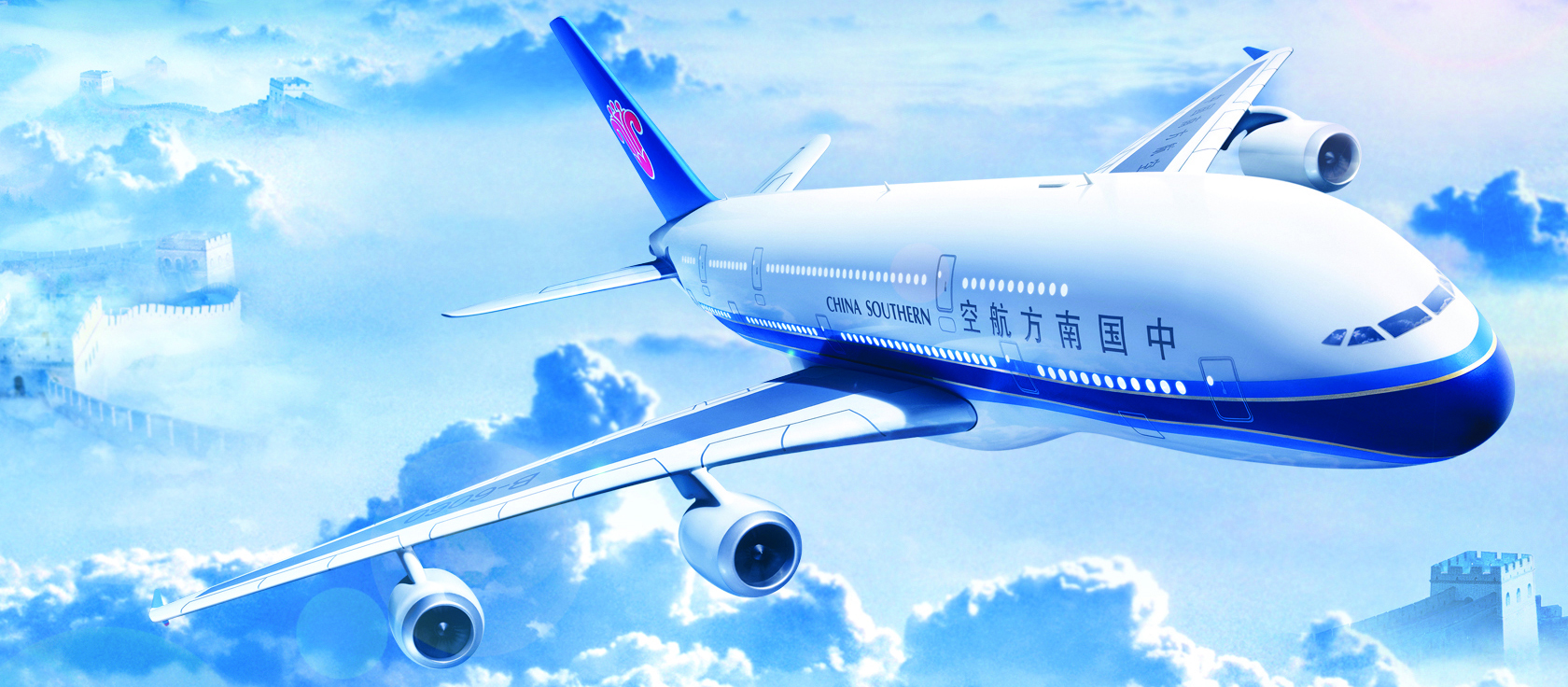 China Southern Airlines operates the largest fleet, most developed route network and largest passenger capacity of any airline in The People's Republic of China.
Currently, China Southern operates over 500 passenger and cargo transport aircraft, including Boeing 777, 747, 757 & 737 and Airbus A380, 330, 321, 320, 319. With Guangzhou and Beijing as its central hubs, the carrier boasts a substantial route network spanning more than 150 destinations in China and intensive radiation in Asia, and with services to Europe, America, Australia and Africa.
Through close cooperation with its SkyTeam partner airlines, China Southern' global route network spans 1000 destinations to 187 countries and regions and nearly every major world metropolis.
On September 28, 2012, China Southern was honored with the Diamond Flight Safety Award by the Civil Aviation Administration of China (CAAC), becoming the leading Chinese carrier to maintain the highest safety records in China.
China Southern Airlines is committed to putting the customer first and dedicated to exceeding its customers' expectations by offering reliable, on-time and convenient quality customer services. With more than 13 million members, The Sky Pearl Club, China Southern Airlines 's award-winning frequent flyer club offers substantial opportunities for free flights and class upgrades.
China Southern Airlines continues to be a market leader for many of its customer services such as The Sky Pearl Club; its First & Business Class VIP Lounges; China Southern Airlines Connections Service and 24-hour "95539" Sales & Service Hotline.
China Southern Airlines has been honored as the "Best Airline in China" by several international media organizations and was honored with the "Five Star Diamond Award" by The American Academy of the Hospitality Sciences in January 2004. In 2011, China Southern Airlines earned its Four-Star status from SKYTRAX, the world's most prestigious airline performance evaluation organization. That same year, China Southern Airlines also won the "SKYTRAX 2011 World Most Improved Airline".
China Southern Airlines Travel Updates