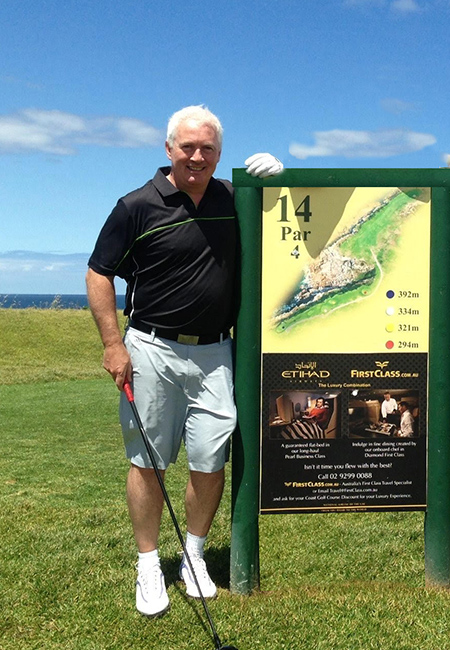 Garry McLaughlin
Operations Manager
---
Tell Us About Yourself
Originally from Scotland, Garry has over 30 years of experience in Travel Agency managerial roles in both multi-national and independent agencies. Garry started with FirstClass.com.au in 2009 as Operations Manager and quickly established himself as knowledgeable leader of the successful retail team.
Areas of Expertise
Garry has travelled extensively around Europe, North America and the Caribbean plus many other worldwide destinations. Travel, Cruising and Golfing are three of his passions.
Travel Quote That Inspires You?
"Stop dreaming about your bucket list and start living it! – Annette White
Favourite Travel  Experience ?
One of my most memorable holidays was turning up in Seville during their "Feria". This week-long festival after Easter is so colourful and vibrant with a multitude of horse-drawn carriages that are the best way to travel around this historic city.
I was totally impressed with all the great efficient service as always, that I received from Garry at FirstClass Travel
Appreciated very much the support of Garry at FirstClass.com with date changes etc and generally. Is always a pleasure to work together as we have for over a decade. Flights went smoothly with ETIHAD too.
ALWAYS reliable, friendly, professional.
Previous
Next